The German Football Association (DFB) president Reinhard Grindel has slammed German football legend Franz Beckenbauer for his role in the 2006 World Cup.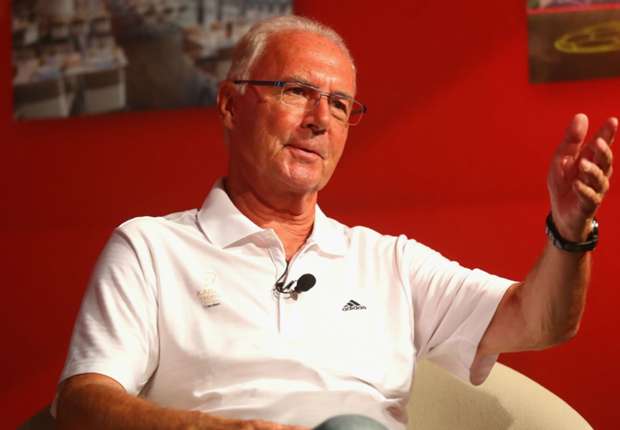 Beckenbauer claimed his effort in the World cup tournament was a voluntary one. However, Grindel says the former member of the FIFA executive committee received payment from a sponsor of the games.
There are startling revelations that Beckenbauer received a fee for his services as the leader of the World Cup organizing committee. A payment of €5.5 million was paid to him from a deal between DFB and betting firm Oddset. Grindel said the committee lacked transparency in handling the affairs of the World Cup.
"It was known that Franz Beckenbauer had been active in advertising for Oddset during the 2006 World Cup. It was not known to us that he received the noteworthy sun of €5.5 million out of the organizing committee pot.
"With this background, one can certainly not claim that his activities within the organizing committee were on a volunteer basis," Grindel revealed. He added that the committee misled the public.
The German administrator, who is 71 years old, is one of the four men facing criminal action from the Attorney General in Switzerland. Lotto Bavaria claims that payments from the sponsorship deal would have gone through the DFB. In a statement that was released on the matter. They say there was no fee agreement or payment, adding that the DFB was the "contractual partner of Mr Beckenbauer."
The entire committee members are suspected of fraud, money laundering and misappropriation. The Switzerland judiciary is involved as some of the alleged crimes were on Swiss territory. The case has been ongoing for long as apex football governing body, FIFA, are also investigating all involved in ensuring Germany won the 2006 hosting right.