Former Arsenal and German International Lucas Podolski is considering taking legal action against a Website shortly after it printed a photo linking him with a supposed on illegal immigration, according to reports.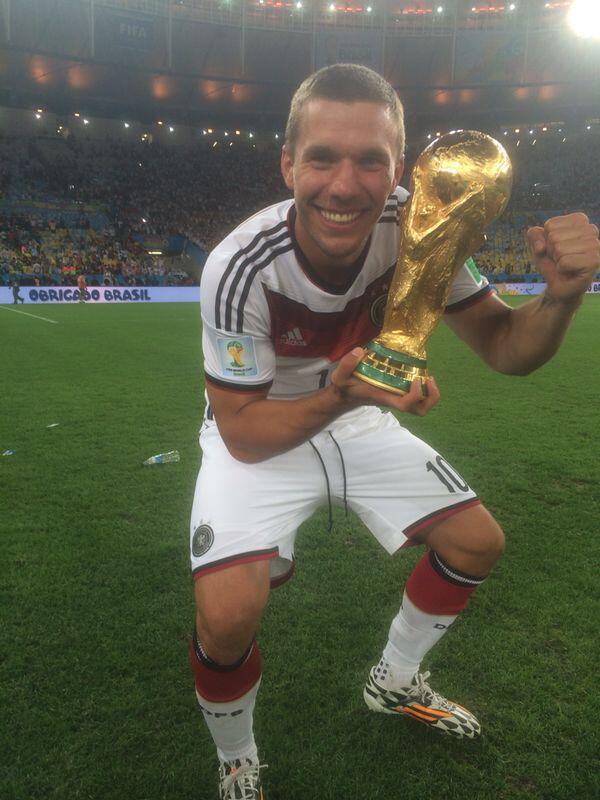 The Ex-German forward was captured by the London based website, Breibart under the headline: "Spanish Police Crack Gang Moving Migrants on Jet-Skis."

The website did waste ample time in amending the supposed article and have since apologised to the ex-gunners right winger.
Breibart fused an update on the story and said: "A previous version of this story included an image of Lukas Podolski on a jet ski. This image appeared as an illustration of a person on a jet ski.
From the editor's desk he wrote "Breitbart London wishes to apologise to Mr Podolski."
"There is no evidence Mr Podolski is not either a migrant gang member, nor being human trafficked. We wish Mr Podolski well in his recently announced international retirement," The editor added.
Podolski plays for Japanese outfit Vissel Kobe, he made his final international appearance for the German side in March against the three lions of England where he scored a nicely poised goal from outside the eighteen yard box to give Germany their only goal which saw them saw them edged past their European counterpart England.
In his three year spell at the emirates [2012-2015] he scored 29 goals in 79 appearances where he only started 54 matches. According to statistics Podolski has a-per-game ratio of 0.39, impressive you may say.
The Germany international left Arsenal on a loan in the free window transfer in January 2015 to join Italian giant Inter Milan were he scored just a goal in 17 appearances for the team. He then moved to Turkish side Galatasaray were he spent two years until his recent contract for Vissel Kobe.